07-21-2008, 09:08 AM
...that most of the songs are like...3 minutes! Well, actually all the songs are over 3 minutes, but it seems like the songs are freakin' short! lol...

And why come the booklet features NO pictures???? (I wanna see KENJI!!!)

But anyways, just to make sure this topic isn't totally irrevelant. Post ur favorite BACK-ON songs from the single in order.
1) fifty/50 - oh, gawd! This is an orgasm to my ear. XD
2) Sands of time - KENJI roxxs the chorus!
3) message for the kidz - Yeah, good song; use to LOVE it, but now I just like it.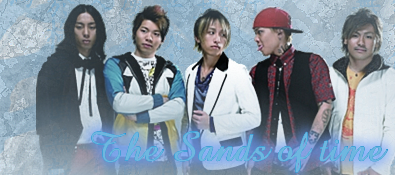 ^Yes Ugly! But...it's cool, right? Cuz BACK-ON's in there. (Smiles stupidly)